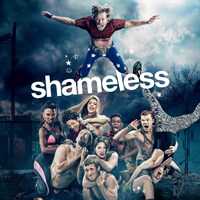 Verfügbar auf
Xbox One
HoloLens
PC
Mobilgerät
Xbox 360
Beschreibung
Hier ist Frank Gallagher (William H. Macy): Ein stolzer Familienvater von sechs klugen und unabhängigen Kindern, die ohne ihn – viel besser dran wären! Nach Franks alkoholgetränkter Ansicht behindert die Familie nur seine schwer verdienten Sauftouren quer durch Chicago, daher überlässt er es seiner ältesten Tochter Fiona (Emmy Rossum) das Kommando. Als de facto-Familienoberhaupt bringt sie ihre jüngeren Geschwister dazu, das Haus mehr oder weniger sauber zu halten und Geld hereinzubringen, da die Gasrechnung fällig ist. Jeder (egal wie jung) muss arbeiten, sodass der Strom an bleibt und Essen auf den Tisch kommt. Die Brüder Lip, Ian und Carl setzen ihren Grips ein, um Geld zu beschaffen, während Schwester Debbie ihren Anteil eher stehlen würde. Liam, der jüngste, ist ein fröhlicher Mittäter bei all dem. Die Gallaghers sind respektlos, liebenswert, unverwüstlich – und sie sind absolut, ungestüm und kompromisslos SCHAMLOS.
Folgen
1. We Few, We Lucky Few, We Band of Gallaghers!
2. Sleep Well My Prince, For Tomorrow You Shall Be King
4. A Little Gallagher Goes A Long Way
8. Debbie Might Be A Prostitute
9. O Captain! My Captain!
11. Location, Location, Location
Zusätzliche Informationen
Untertitel
English (Untertitel)
Veröffentlichungsjahr
2019
Dauer
12 Folgen (11 Std. 12 Min.)