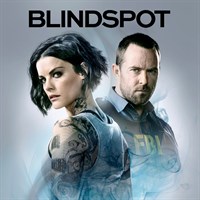 Verfügbar auf
Xbox One
HoloLens
PC
Mobilgerät
Xbox 360
Beschreibung
Sullivan Stapleton spielt den harten FBI-Agenten Kurt Weller, der in ein kompliziertes Netz von Verschwörungen gezogen wird, als eine mysteriöse Unbekannte auf dem Times Square entdeckt wird, die mit kryptischen Tätowierungen bedeckt ist ... einschließlich seines Namens auf ihrem Rücken. Weller und sein FBI-Team beginnen, den Tätowierungen der unbekannten "Jane Doe" nachzuforschen, und werden in eine hochriskante Unterwelt gezogen, mit einem Labyrinth von Geheimnissen und Erkenntnissen - und die Informationen, die sie herausfinden, könnten sogar die Welt ändern. Mit jedem neuen Tag präsentiert "Jane" neue Fertigkeiten oder verborgene Talente, ohne deren Herkunft zu kennen, während Weller immer tiefer in seine verstörte, komplizierte Beziehung mit dieser rätselhaften Frau gezogen wird. Beide bemühen sich um eine Verbindung, sind sich aber nicht bewusst, dass ein toter Winkel eine gefährliche Bedrohung für sie darstellt.
Folgen
5. Naughty Monkey Kicks At Tree
6. Ca-ca-Candidate for Cri-cri-Crime
7. Case: Sun, Moon, and the Truth
12. The Tale of the Book Of Secrets
13. Though This Be Madness, Yet There Is Method In't
14. The Big Blast From The Past Episode
15. Frequently Recurring Struggle For Existence
16. The One Where Jane Visits An Old Friend
17. The Night of the Dying Breath
19. Everybody Hates Kathy
21. Masters Of War 1:5-8/The Gang Gets Gone
1 Std. 25 Min.
31.05.2019
Zusätzliche Informationen
Untertitel
English (Untertitel)
Veröffentlichungsjahr
2018
Dauer
21 Folgen (15 Std. 42 Min.)