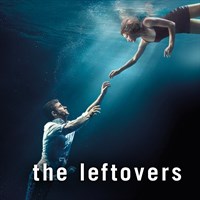 Verfügbar auf
Xbox One
HoloLens
PC
Mobilgerät
Xbox 360
Beschreibung
Season 2 of The Leftovers begins in Jarden, Texas – renamed "Miracle" after it was discovered no one departed. The town has since become a magnet for tourists and people who are convinced it is special and can keep them safe. It is there we meet the Murphy family: John (Kevin Carroll), Erika (Regina King), and their twins Evie (Jasmin Savoy Brown) and Michael (Jovan Adepo). While trying to protect his town from frauds and charlatans, John gets an ominous warning from a man who claims to have psychic powers. Soon afterwards, Kevin Garvey (Justin Theroux), Nora Durst (Carrie Coon) and Jill Garvey (Margaret Qualley) show up in Miracle. This newly formed "family" left Mapleton to start over but Kevin Garvey cannot seem to escape his past. Soon, Kevin, The Murphy family and the town of Miracle experience a mysterious event that will that change their lives forever.
Folgen
7. A Most Powerful Adversary
8. International Assassin
10. I Live Here Now
1 Std. 11 Min.
06.12.2015
Zusätzliche Informationen
Untertitel
English (Untertitel)
Veröffentlichungsjahr
2015
Altersfreigabe
Genres
Action/Abenteuer
Drama
Science-Fiction/Fantasy
Dauer
10 Folgen (9 Std. 49 Min.)