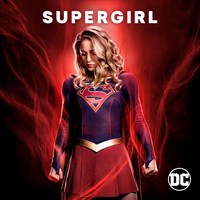 Verfügbar auf
Xbox One
HoloLens
PC
Mobilgerät
Xbox 360
Beschreibung
SUPERGIRL is an action-adventure about Superman's cousin who, after years of keeping her powers a secret, decides to embrace them and become the hero she was always meant to be. Though Kara must find a way to balance her newfound powers with her very human relationships, her heart soars as she takes to the skies to fight crime.
Folgen
7. Rather the Fallen Angel
13. What's So Funny About Truth, Justice, and the American Way?
15. O Brother, Where Art Thou?
20. Will The Real Miss Tessmacher Please Stand Up?
Zusätzliche Informationen
Untertitel
English (Untertitel)
Veröffentlichungsjahr
2018
Dauer
22 Folgen (15 Std. 30 Min.)