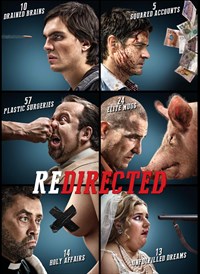 Description
Starring Hollywood hard man Vinnie Jones, "Redirected" follows four friends turned first-time robbers who accidentally get stranded in a middle-of-nowhere Eastern European country. To get back home they have to fight through the land of whores, smugglers, dirty cops, cheap beer and sick fantasies, whilst rediscovering their friendship.
Additional information
Studio
Quiver Entertainment Inc.
Genres
Action/Adventure
Comedy
Size
5.86 GB (1080p HD)
2.77 GB (720p HD)
2.08 GB (SD)