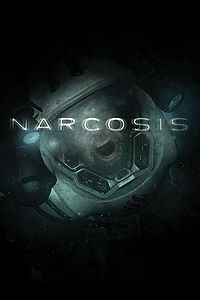 Narcosis
Honor Code, Inc.
Description
Survival, horror at the sunless depths of the Pacific: Stranded on the seafloor with low light and few tools, an industrial diver takes desperate steps to surface before his dwindling oxygen — and sanity — give out. Influenced and inspired by unconventional horror and narrative-driven games, Narcosis is rooted in reality, but steeped in the surreal.
Additional info
Published by
Honor Code, Inc.

Release date
2017-05-10T00:00:00.0000000Z
Approximate download size
7.88 GB
Installation
Install on your home Xbox One console plus have access when you're connected to your Microsoft account.
Report this product
Sign in to report this game to Microsoft