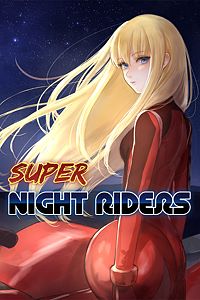 Super Night Riders
Published by

neko.works

Price

On sale information

Product distribution
Description
Super Night Riders is a modern arcade racing game inspired by the retro classics. You are Alice, a beautiful and talented motorcyclist known as the red rider. In this game, your position in the race does not matter. It's all about traveling as far as possible while dodging the rival riders, and reaching each checkpoint before the timer hits zero. The game features 2 visual styles: Super and Classic. Ride through 36 beautiful stages in 6 challenging courses!
Additional info
Release date
2016-05-18T00:00:00.0000000Z
Approximate download size
389.21 MB
Installation
Install on your home Xbox One console plus have access when you're connected to your Microsoft account.


Sign in to report this game to Microsoft