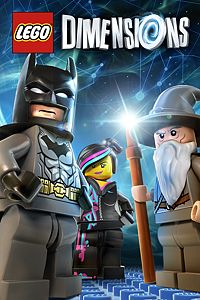 LEGO® Dimensions™
Published by

Warner Bros. Interactive

Price

On sale information

Product distribution
Description
Let creativity be the guide to a building and gaming adventure. Journey through unexpected worlds and team-up with unlikely allies on the quest to defeat the evil Lord Vortech. Play with different minifigures from different worlds together in one LEGO® videogame, and use vehicles and gadgets in a way never before possible. LEGO Dimensions Starter Pack and Expansion Packs sold separately.
Available on
Capabilities
Local multiplayer- 2 players
Local co-op
Additional info
Published by
Warner Bros. Interactive

Release date
2015-09-27T00:00:00.0000000Z
Approximate download size
29.4 GB
Installation
Install on your home Xbox One console plus have access when you're connected to your Microsoft account.


Sign in to report this game to Microsoft