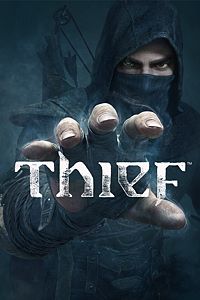 Thief
Published by

Square Enix

Price

On sale information

Product distribution
Description
Garrett, the Master Thief, steps from the shadows into the City, a treacherous place ruled by a tyrannical Baron and his brutal Watch. When the citizens rise in bloody revolution, Garrett's thieving skills are all he can trust as he walks a fine line between politics and the people, revealing a darker secret that threatens to tear his world apart.
Additional info
Release date
2014-02-25T00:00:00.0000000Z
Approximate download size
21.29 GB
In-app purchases
$0.99 - $4.99
Installation
Install on your home Xbox One console plus have access when you're connected to your Microsoft account.


Sign in to report this game to Microsoft