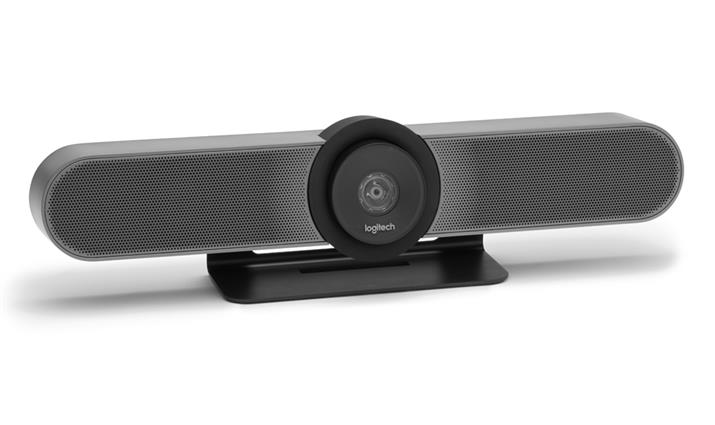 MeetUp
Logitech
Select the Overview or Tech Specs tab button to view related content below.
A wide view for tight spaces
Logitech MeetUp brings remarkable video quality to small conference rooms. Its 120-degree field-of-view easily accommodates huddle rooms where people sit on either side of the camera. The 4K ultra high-def sensor and Logitech lens deliver extra sharp clarity, while pan, tilt, and zoom controls let you focus on presenters and their visual aids.
Hearing is believing
MeetUp's integrated audio is optimized for huddle room acoustics, delivering exceptional sound in small rooms. Three beamforming mics and a custom-tuned speaker ensure meetings sound as great as they look. Add Expansion Mic for MeetUp to extend the audio range up to 4.2 meters.
As easy as plug and play
Step into a huddle room and instantly start a video collaboration. MeetUp plugs into a USB port and simply works. Use any video conferencing software application and cloud service, including the ones you already use.