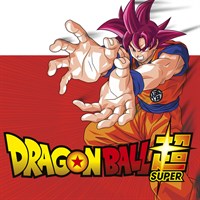 Description
After Goku defeated the dangerous Majin Buu, peace has returned to Earth. Chi-Chi wants Goku to get a job, so he works as a farmer. For his purported role in saving Earth from Majin Buu, Mr. Satan has been awarded with 100 million Zeni that he does not want. He decides to give the money to Goku, who gives the money to Chi-Chi, so she would let him train. Meanwhile, somewhere in the depths of space, Beerus, the God of Destruction, has awakened from his slumber. Keen on battling the worthy opponent that appeared to him in his visions, Beerus and his attendant, Whis, set out to discover who this opponent is.
Episodes
1. The Peace Reward; Who Will Get the 100 Million Zeni?
2. To the Promised Resort! Vegeta Goes on a Family Trip?!
3. Where's the Rest of the Dream?! In Search of the Super Saiyan God!
4. Aim for the Dragon Balls! Pilaf Gang in Action!
5. The Ultimate Fight on King Kai's Planet! Goku vs. the God of Destruction Beerus
6. Don't Anger the God of Destruction! Excitement at the Birthday Party
7. How Dare You Hurt My Bulma! Vegeta's Sudden, Angry Shift?!
8. Goku Arrives! A Last Chance from Beerus Sama?!
9. Sorry for the Wait, Beerus Sama. The Super Saiyan God Is Finally Born!
10. Unleash It, Goku! The Power of the Super Saiyan God!!
11. Let's Keep Going, Beerus Sama! Our Battle of Gods!
12. The Universe Crumbles?! Clash! God of Destruction vs. Super Saiyan God
13. Goku, Go Beyond Super Saiyan God
Additional information
Networks
Madman Entertainment
Duration
13 episodes (5 h)