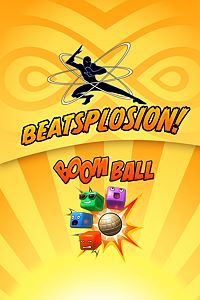 Kinect Bundle: Beats & Booms
Published by

Virtual Air Guitar Company

Price

On sale information

Product distribution
Description
Save money and get twice the exercise with this double bundle of Kinect fun! Beatsplosion: Move to the beat of the music, working up a sweat as you punch, dodge and jump your way through quarks and neutrinos. Daily use may result in getting seriously fit! Boom Ball: Bounce balls and break bricks in this lighthearted game with 55 levels of gratuitous explosions and cubic fun. Go ballistic with Boom Ball!
Additional info
Published by
Virtual Air Guitar Company

Release date
2016-05-24T00:00:00.0000000Z
Installation
Install on your home Xbox One console plus have access when you're connected to your Microsoft account.


Sign in to report this game to Microsoft