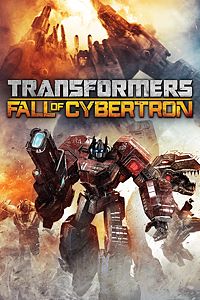 TRANSFORMERS: Fall of Cybertron
Published by

Activision

Price

On sale information

Product distribution
Description
TRANSFORMERS: Fall of Cybertron transports you to the final days of the planet Cybertron where you will experience the darkest hours of the apocalyptic war between the Autobots and Decepticons. Embark on an adrenaline-fueled journey through a wide range of missions and massive environments designed around each character's unique abilities.
Available on
Capabilities
Multiplayer Online- 1 to 12 players
Co-op Online
Additional info
Release date
2016-08-09T00:00:00.0000000Z
Approximate download size
13.44 GB
Installation
Install on your home Xbox One console plus have access when you're connected to your Microsoft account.


Sign in to report this game to Microsoft