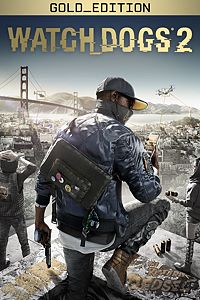 Watch_Dogs®2 - Gold Edition Pre-Order
Published by

Ubisoft

Price

On sale information

Product distribution
Description
Play as Marcus Holloway, a brilliant young hacker living in the birthplace of the tech revolution, the San Francisco Bay Area.Team up with Dedsec, a notorious group of hackers, to execute the biggest hack in history; take down ctOS 2.0, an invasive operating system being used by criminal masterminds to monitor and manipulate citizens on a massive scale.Pre-order now the Watch_Dogs®2 Gold Edition and get access to :- The game - The Deluxe Pack : 2 personalisation packs - The Season PassWith the Season Pass, get access to all DLC packs and exclusive benefits. More details to be revealed soon !
Available on
Capabilities
Co-op Online
Multiplayer Online- 2 to 4 players
Additional info
In-app purchases
Free – $71.70
Installation
Install on your home Xbox One console plus have access when you're connected to your Microsoft account.


Sign in to report this game to Microsoft