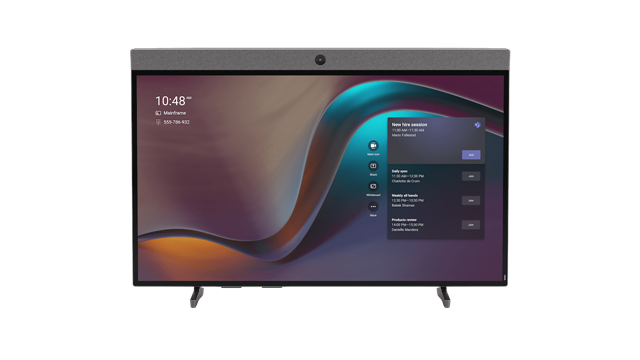 Board
Neat
Monthly financing options available in shopping cart with qualifying order. Terms and conditions may applyLearn more
Select the Overview or Tech Specs tab button to view related content below.
Simple setup
Designed to provide everything you need in your meeting room today, Neat Board gives you the freedom and flexibility to collaborate however you want in the future. It's also easy to set up, having just one cable and a choice of either a floor stand with optional wheels, wall mount or table stand.
Just works
Neat Board responds to your presence and automatically wakes up the moment you walk into the room. With just one tap, you can wirelessly share your screen, start a meeting or mark something up. The large multi-touch screen is perfect for taking notes, organizing thoughts and providing quick visual feedback, whether people are right there in the room or on video.