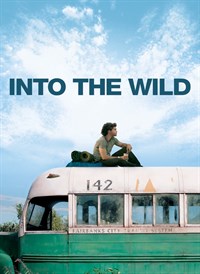 Tomatometer®
Audience
89 %
179,176 user reviews
NPR.org

2008-10-18 by Bob Mondello

As [Hirsch] struggles with the elements, his increasing frailty and the cinematography's increasing grandeur mesh in a way that's at once iconic and wrenching.

I.E. Weekly

2008-02-22 by Amy Nicholson

Penn's main idea about going native is making eye contact with a deer.

Time Out

2007-11-08 by David Jenkins

The photography is of the sort you'd find in any half decent nature documentary, with cloying emphasis placed firmly (and sometimes clumsily) on the idea that our neglectful, selfish and not to mention rampantly capitalist ways are destroying the planet.

Newsweek

2007-11-01 by David Ansen

Hirsch, who carries the film on his increasingly emaciated shoulders, performs heroically, but there's an edge missing.

Miami Herald

2007-10-05 by Rene Rodriguez

The movie tries its hardest to celebrate the impetuousness of its hero and the exhilaration of his accomplishments. Mostly, though, it just reminds you of the severity of his mistakes.

Houston Chronicle

2007-10-05 by Amy Biancolli

Without diminishing the deep transcendentalist yearnings of its young hero, Into the Wild builds to a climax of profound human connectedness, profound human pain.

Detroit News

2007-10-05 by Tom Long

Into the Wild takes your heart and shakes it, offering inspiration, exasperation and blunt realization in a true story of one young man's dream and nightmare.

Detroit Free Press

2007-10-05 by Terry Lawson

It's a beautiful, big, sorrowful film that manages to celebrate America while reexamining what it has stood for and what it has become.

Denver Post

2007-10-05 by Lisa Kennedy

It is we who are made a little more complete for wrestling with, and watching, Penn's film.

Orlando Sentinel

2007-10-04 by Roger Moore

It's a gorgeous, self-assured, thrilling and entertainingly intimate epic, an actor's picture in front of and behind the camera.

New Yorker

2007-10-01 by David Denby

Sean Penn's Into the Wild is certainly visual -- it's entirely too visual, to the point of being cheaply lyrical.

Toronto Star

2007-09-28 by Geoff Pevere

Super '70s in both style and sensibility, Into the Wild does for vagabond New Age souls what Deliverance did for misguided suburban macho.

Seattle Times

2007-09-28 by Moira MacDonald

Beautifully structured and performed.

San Jose Mercury News

2007-09-28 by Bruce Newman

In its expansive spirit of investigation and embrace of life as a creative act, Into the Wild comes as close as any picture ever made to capturing the America that Jack Kerouac discovered half a century ago.

San Francisco Chronicle

2007-09-28 by Mick LaSalle

This is one of those movies I can imagine deciding is a masterpiece in a month's time. And by any measure, "Into the Wild" is a big leap forward for Penn as a director and deserves to be one of the most talked about films of the season.

Chicago Sun-Times

2007-09-28 by Roger Ebert

Sean Penn's spellbinding film adaptation of this book stays close to the source.

Boston Globe

2007-09-28 by Ty Burr

Sequences are gorgeously filmed by cinematographer Eric Gautier, and they're heady with the joy of discovery -- they make you want to hit the road into the magnificent landscape we forget is out there.

Globe and Mail

2007-09-28 by Rick Groen

A road movie with a lofty message that too frequently gets lost in its own thematic barrens. Whereas Krakauer's disturbing book sticks with you, Penn's movie, wrapped in the balloon of its fanciful rhetoric, just floats off.
No one's rated or reviewed this product yet.