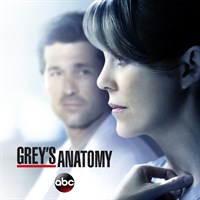 Description
The doctors of Grey Sloan Memorial Hospital deal with life-or-death consequences on a daily basis-it's in one another that they find comfort, friendship and, at times, more than friendship. Together they're discovering that neither medicine nor relationships can be defined in black and white. Real life only comes in shades of grey.
Episodes
1. I Must Have Lost It on the Wind
2. Puzzle with a Piece Missing
7. Can We Start Again, Please?
9. Where Do We Go from Here
10. The Bed's Too Big Without You
11. All I Could Do Was Cry
15. I Feel the Earth Move
16. Don't Dream It's Over
Additional information
Duration
24 episodes (17 h 55 min)