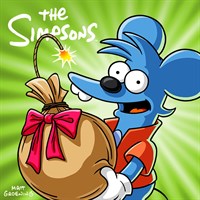 Available on
Xbox One
HoloLens
PC
Mobile device
Xbox 360
Description
The Simpsons, Season 3, is filled with classic moments, stars, Bart the Murderer, Lisa the Greek and Homer at the Bat. Also won 6 Emmys!
Episodes
2. Mr. Lisa Goes To Washington
6. Like Father, Like Clown
7. Treehouse of Horror II
11. Burns Verkaufen Der Kraftwerk
23. Bart's Friend Falls In Love
24. Brother, Can You Spare Two Dimes?
Additional information
Duration
24 episodes (9 h 11 min)