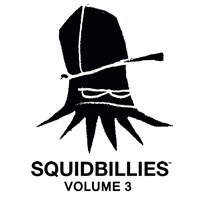 Available on
Xbox One
HoloLens
PC
Mobile device
Xbox 360
Description
Get ready for the American rural experience portrayed with the kind of brutal honesty and integrity that only animated squids can deliver. Come, join Early Cuyler and the rest of his hillbilly squid family in the north Georgia mountains... just be sure to stay off his property!
Episodes
5. Mephistopheles Traveled Below to a Southern State Whose Motto Is? Wisdom, Justice, and Moderation?
9. Condition: Demolition!
10. The Appalachian Mud Squid: Darwin's Dilemma
11. The Unbearable Heatness of Fire
14. Gimmicky Magazine Show Spoof Parody about Dan Halen
15. Flight of the Deep Fried Pine Booby
16. An Officer and a Dental Dam
17. The Okaleechee Dam Jam
18. Mud Days and Cornfused
Additional information
Duration
20 episodes (3 h 50 min)