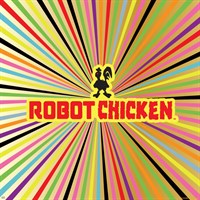 Description
Robot Chicken returns for its fourth season, The Emmy Award-winning stop motion sketch comedy series Robot Chicken returns for a fourth season of pop culture-skewering animated mayhem.
Episodes
8. Two Weeks Without Food
11. Robot Chicken Star Wars: Episode II, Extended Edition
12. The Making of Robot Chicken Star Wars 2
13. We Are a Humble Factory
16. President Hu Forbids It
17. Due to Constraints of Time and Budget
18. The Ramblings of Maurice
19. Cannot Be Erased, So Sorry
20. Please Do Not Notify Our Contractors
21. Especially the Animal Keith Crofford!
Additional information
Duration
22 episodes (4 h 37 min)