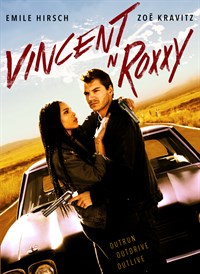 Tomatometer®
Audience
indieWire

2017-06-06 by David Ehrlich

For a movie that doesn't quite know what it's trying to say about violence, it sure knows how to say it with vigor.

RogerEbert.com

2017-06-02 by Christy Lemire

A nasty little piece of B-movie trash that lacks both the verve to grab you as a guilty pleasure and the artistry to be taken seriously as a dramatic thriller.

Hollywood Reporter

2017-06-01 by John DeFore

Emile Hirsch and Zoe Kravitz, as strangers thrown together by a violent incident, enjoy an easy chemistry here, encouraging viewers to forget the menace that starts the story and, with startling violence, will end it.

Variety

2017-06-01 by Scott Tobias

Genre clichs catch up with Schultz just as surely as the past catches up with his characters and the sweet, redemptive possibilities of their relationship gets washed away in the tide of gratuitous bloodshed.

New York Times

2017-06-01 by Ken Jaworowski

Aspirations matter, and the cast members remain dedicated to their brooding roles as the script admirably reaches for emotions it only sometimes captures.

Los Angeles Times

2017-06-01 by Kimber Myers

This uneven rural romance and thriller has echoes of Terrence Malick, Jeff Nichols and Andrew Dominik, but its dueling tones battle with neither side emerging victorious.

AV Club

2017-06-01 by Katie Rife

Suffers from many of the same shortcomings that plagued tough-talking Tarantino homages in the late '90s but distinguishes itself with a satisfying climax.

Village Voice

2017-05-31 by Abbey Bender

By the end, the point-blank murders might make you queasy, but Kravitz still manages to project composure, even when her face is covered in blood.

Cairo360

2017-10-11 by Marija Djurovic

Underwhelming and underdeveloped, everything about what should have made this story dark and edgy - the material is all there is no doubt about that - falls disappointingly flat instead.

Cinemalogue

2017-06-02 by Todd Jorgenson

After flashing some imaginative style and attitude, this ultraviolent crime thriller devolves into a routine tale of outsider romance and revenge.

Aisle Seat

2017-06-01 by Mike McGranaghan

The magic of Vincent N Roxxy comes from the performances. If there was any justice in the movie world, Zoe Kravitz's work here would propel her onto the A-list.

One Guy's Opinion

2017-06-01 by Frank Swietek

Two people you'll wish you hadn't met... just an oddly bland would-be romance followed by a long spasm of ultra-violence.

Movie Nation

2017-06-01 by Roger Moore

A good cast and hint of low-down style can't save this drawn-out/bleed-out revenge thriller set in BFE Lousiana.

Blu-ray.com

2017-05-31 by Brian Orndorf

Schultz cranks up aggression and ends up suffocating the effort, displaying a callous disregard for tone to go with the feature's overall incompleteness.

Eye for Film

2017-05-31 by Jennie Kermode

As a sophomore feature (for director Gary Michael Schultz) this isn't bad, and it certainly has its moments, but ultimately it's a Thursday night DVD thriller rather than the Saturday night headliner Kravitz's work deserves.

Slant Magazine

2017-05-27 by Derek Smith

Its gory conclusion is presented with an ostentatious grandiosity that the rest of the film simply doesn't justify.

Guardian

2016-04-20 by Nigel M. Smith

Pity that the bloody finale only makes up for the last third of what's otherwise pretty dreary.
No one's rated or reviewed this product yet.