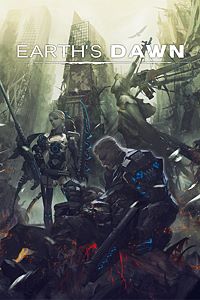 EARTH'S DAWN
Published by

Rising Star Games

Price

On sale information

Product distribution
Description
Earth's Dawn is looming and the fate of the planet hangs in the balance! Become a member of A.N.T.I. – a squad of super-human soldiers powered by alien technology – and fight to reclaim Earth from the alien invasion known as E.B.E! Dive into frantic side-scrolling combat and take the fight to the alien horde before destroying hulking bosses! Earn XP to unlock new abilities across a massive skill tree, then create new swords, guns and equipment with materials harvested from the battlefield. Choose your own mission path, discover the truth behind the invasion and save the planet before it's too late!
Additional info
Published by
Rising Star Games

Release date
2016-11-02T00:00:00.0000000Z
Approximate download size
2.67 GB
Installation
Install on your home Xbox One console plus have access when you're connected to your Microsoft account.


Sign in to report this game to Microsoft