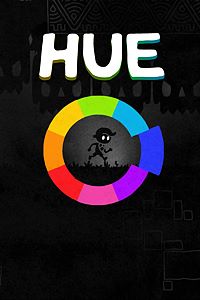 Hue
Published by

Curve Digital

Price

On sale information

Product distribution
Description
Hue is a vibrant, award-winning puzzle adventure, where you alter the world by changing its background colour. You explore a dangerous grey land, unearthing coloured fragments on a journey to find your missing mother. As obstacles match the background, they disappear, creating new and exciting puzzles - full of peril, mystery… and colours unseen.
Additional info
Published by
Curve Digital

Release date
2016-08-30T00:00:00.0000000Z
Approximate download size
487.31 MB
Installation
Install on your home Xbox One console plus have access when you're connected to your Microsoft account.


Sign in to report this game to Microsoft