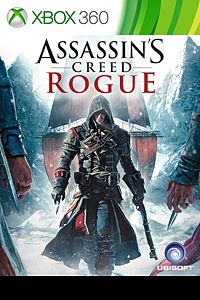 Description
The Games on Demand version supports English, French, Italian, German, Spanish, Portuguese.18th century. North America. Amidst the chaos of the French and Indian War, you play as Shay Patrick Cormac, a fearless young member of the Assassin Brotherhood. After a mission gone tragically wrong, Shay turns his back on the Assassins who, in response, attempt to kill him. Betrayed, Shay will take his revenge by wiping out those who turned their blades against him and ultimately become the most feared Assassin hunter in history. ●Become a fearless Assassin hunter, determined to wipe out the Assassin brotherhood from America ●Brave the dangers of the Artic seas aboard the Morrigan ●Explore America, from New-York to the River Valley and in the high seas of the North Atlantic.
Additional information
Age rating
For ages 18 and up
Installation
Install on your home Xbox One console plus have access when you're connected to your Microsoft account.
Report this product
Sign in to report this game to Microsoft