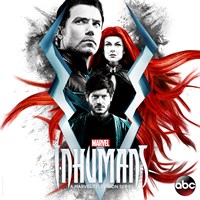 Available on
Xbox One
HoloLens
PC
Mobile device
Xbox 360
Description
After the Royal Family of Inhumans is splintered by a military coup, they barely escape to Hawaii where they are greeted with surprising interactions with the lush world and humanity around them. Now they must find a way to reunite with each other and return to their home before their way of life is destroyed forever.
Episodes
2. Those Who Would Destroy Us
5. Something Inhuman This Way Comes...
6. The Gentleman's Name is Gorgon
7. Havoc in the Hidden Land
8. ...And Finally: Black Bolt
Additional information
Duration
8 episodes (5 h 42 min)