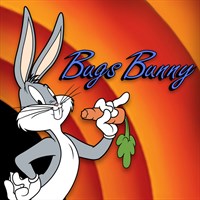 Description
Every wacky, looney, crazed animated star to ever make theatergoers howl with laughter--from the first time that Bugs Bunny emerges from his rabbit hole to ask "What's Up Doc?" to the insane plots that Wile E. Coyote conceives to capture the Road Runner. There are decades of hilarious hi-jinks in the Warner Cartoons.
Episodes
1. Acrobatty Bunny / What's Up, Doc?
2. French Rarebit / Gorilla My Dreams
3. Hare Conditioned / Hare Do
4. A Hare Grows in Manhattan / Hare Tonic
5. HillBilly Hare / Long-Haired Hare
6. The Rabbit Of Seville / Rabbit Seasoning
7. Bugs Bunny Gets the Boid / What's Opera, Doc?
8. Easter Yeggs / Wabbit Twouble
9. Bugs Bunny & The Three Bears / Bugs Bunny Rides Again
10. Baseball Bugs / Show Biz Bugs
Additional information
Genres
Animation
Comedy
Family/Children
Duration
10 episodes (1 h 14 min)