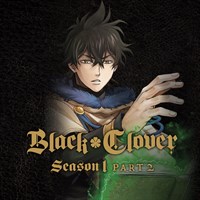 Description
Asta and Yuno live in a world where magic is everything. While Yuno excels with powers, Asta is completely powerless. But when they receive their grimoires, the outcome shocks everyone! Who will become the next Wizard King?
Episodes
1. What Happened on a Certain Day in the Castle Town
3. The Wizard King Saw, Continued!
9. Destruction and Salvation
Additional information
Genres
Action/Adventure
Anime
Sci-Fi/Fantasy
Duration
9 episodes (3 h 36 min)