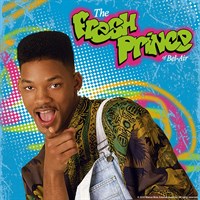 Description
The prince is back and fresher than ever! In the second season of this inspiring comedy, as the Banks family continues to adjust to Will living with them in Bel-Air, they find themselves questioning how they live in the process. Meanwhile, Will's fear of becoming like his uptight Uncle Philip and his preppy cousin Carlton prompts him to take drastic action to make sure this doesn't happen. Race relations become a hot topic in the Banks household when Will's mother, Viola (guest star Vernee Watson-Johnson, Southland; Sister, Sister), has trouble accepting that her sister Janice (guest star Charlayne Woodard, ER) is marrying a Caucasian man. And Philip and Vivian's past returns with open arms when a Sixties radical is invited into their home. Hilarity and heart combine in the second season of The Fresh Prince of Bel-Air. Guest stars this season include Nicholle Tom (The Nanny), Allen Payne (House of Payne) and members of New Edition Ricky Bell, Michael Bivins and Ronnie DeVoe.
Episodes
1. Did the Earth Move For You?
2. The Mother of All Battles
6. Guess Who's Coming to Marry?
12. Something For Nothing
22. The Aunt Who Came To Dinner
Additional information
Duration
24 episodes (9 h 16 min)