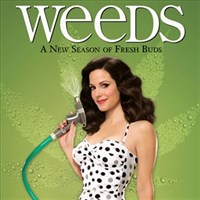 Available on
Xbox One
HoloLens
PC
Mobile device
Xbox 360
Description
Everyone's favorite pot-selling soccer mom, Nancy Botwin, is back in the complete fourth season of the hit series WEEDS. Last time we saw her, Nancy's business (and house) was going up in smoke. So the Botwin bunch has relocated near the border for a fresh start with some new buds. Life's looking green again in this subversive and buzz-worthy comedy.
Episodes
1. Mother Thinks The Birds Are After Her
3. The Whole Blah Damn Thing
10. The Love Circle Overlap
13. If You Work for a Living, Why Do You Kill Yourself Working?
Additional information
Duration
13 episodes (6 h 3 min)