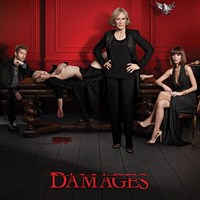 Description
A rising star lawyer crosses paths with a cutthroat veteran attorney who will stop at nothing to win the cases she handles, even if it means manipulating and endangering the family and friends of those around her.
Episodes
1. You Want to End This Once and for All?
2. Have You Met The Eel Yet?
5. There's Something Wrong with Me
8. I'm Afraid of What I'll Find
10. But You Don't Do That Anymore
Additional information
Networks
Sony Pictures Television International
Duration
10 episodes (8 h 58 min)