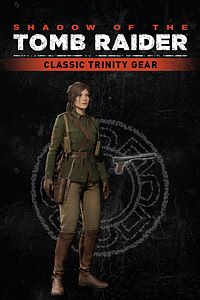 Description
Obtain the Classic Trinity Gear for Shadow of the Tomb Raider. Become a silent predator with the Classic Trinity Gear pack!
Additional information
Approximate size
20.18 MB
Age rating
For ages 18 and up
In-app purchases
Price range: £2.15 to £14.99
Installation
Install on your home Xbox One console plus have access when you're connected to your Microsoft account.
Report this product
Sign in to report this product to Microsoft