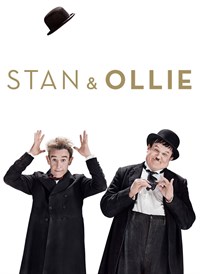 Showing 1-10 out of 1 reviews
Review title of ShamefulSiren56

A Fine Mess

Superb if you're a Laurel & Hardy fan but still a good movie even if you're not. Coogan and Reilly's performances are uncanny and there's a surprising amount of humour from some of the other actors (Stan's wife is hilarious and brilliantly performed) but don't expect this to be an all out comedy, it's not. It's actually quite emotional. But that's what you want in a film about the real life Laurel & Hardy. It's certainly the best thing I've seen come out of the BBC in over 10 years, which isn't saying much but still, this was great.

0 out of 0 people found this helpful.