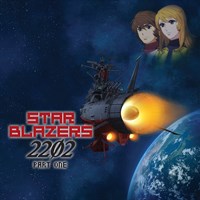 Available on
Xbox One
HoloLens
PC
Mobile device
Xbox 360
Description
Earth is on the verge of annihilation. The Space Battleship Yamato has only one year to seek out a device that could revitalize the planet.
Episodes
1. Zurvival's Fierce Assault - Find Teresa
2. O Teresa, Cry for Desler!
3. Farewell, Teresa! Flowers for Two Deslers
4. Battle off the Coast of Saturn - Gather the Wave Motion Gun Fleet!
5. Yamato in Crisis - The Devil's Alternative Once More
6. Heir to the Yamato, Her Name is Ginga
7. Gatlantis, the Cursed Children
8. Escape from the Nightmare!
11. Yamato, Attack the Comet Empire!
12. Farewell, Space Battleship Yamato
Additional information
Duration
13 episodes (5 h 33 min)