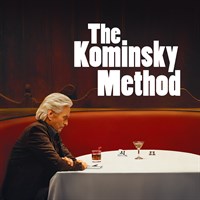 Description
Michael Douglas plays Sandy Kominsky, an actor who years ago had a brief fling with success and is now a revered Hollywood acting coach. Alan Arkin plays his long-suffering agent and friend, Norman.
Episodes
1. Chapter 17: 'In All the Old Familiar Places"
2. Chapter 18: "You only give me your funny paper"
3. Chapter 19: "And it's getting more and more absurd"
4. Chapter 20: "The round toes, of the high shoes"
5. Chapter 21: "Near, far, wherever you are"
6. Chapter 22: "The fundamental things apply"
Additional information
Duration
6 episodes (2 h 40 min)