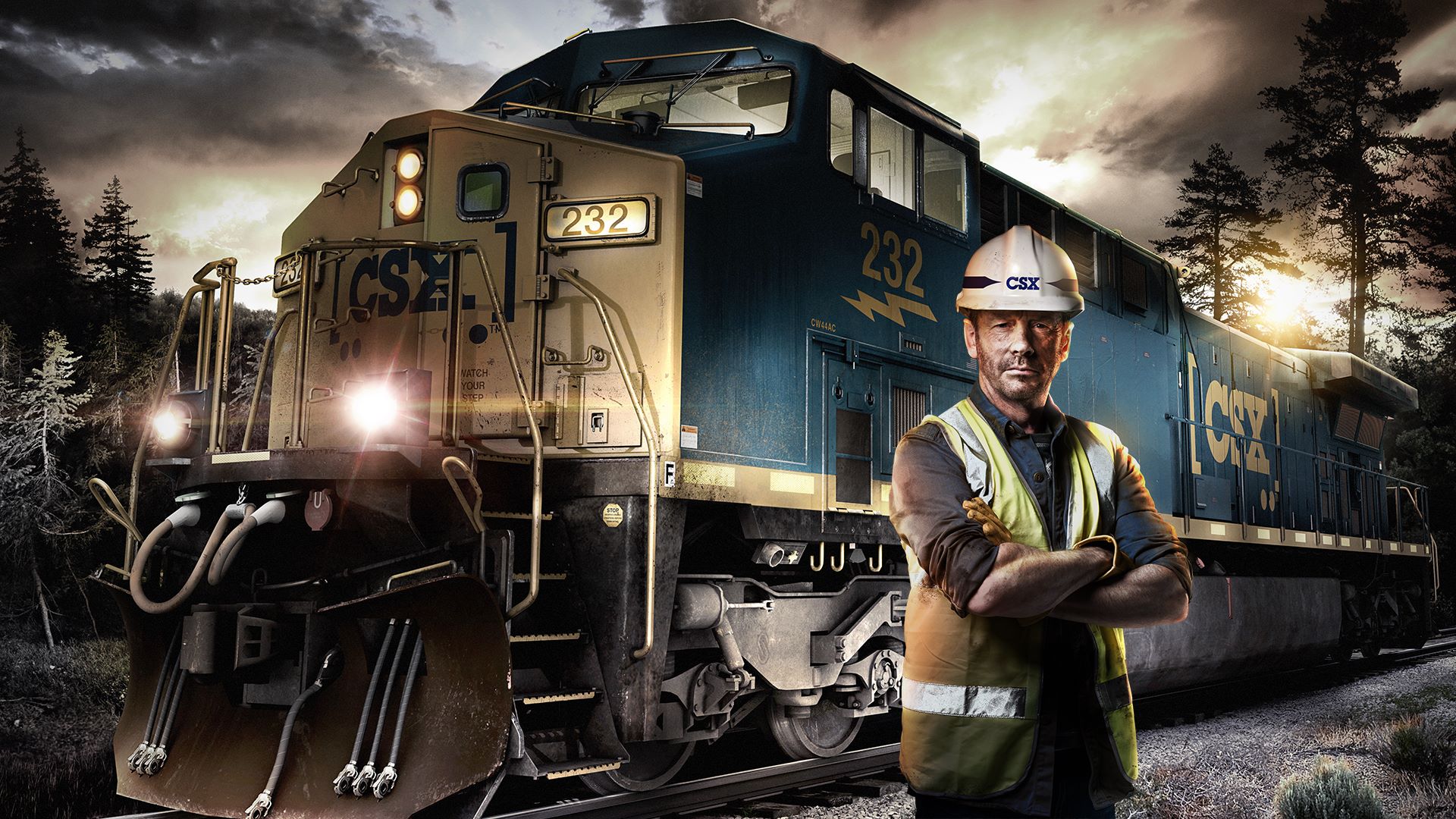 Description
FEEL THE DETAIL Train Sim World®: CSX Heavy Haul is an all-new First Person Simulator that brings to life the experience of operating powerful and heavy freight trains on one of America's most stunning and famous railroads; Sand Patch Grade. ULTIMATE REALISM Powered by Dovetail Games' new SimuGraph® vehicle dynamics engine and Unreal Engine 4® technology, Train Sim World uses real-world data to accurately replicate the performance, sounds and feel of real trains. Featuring complete in-cab interactivity, take control of one of the three featured locos and feel the detail as you sit in the driver's seat and bring some of the world's biggest and most powerful trains roaring to life. AUTHENTIC CHALLENGES You've been invited to work for CSX Transportation as a railroad engineer delivering important cargo on tight schedules. With six challenging scenarios and many places to explore including Rockwood Mine, Sand Patch Summit and Cumberland Yard, your skill, focus and endurance will be tested to the limit. Experience a full 'day-in-the-life', with the brand new Service Mode, which features the recreation of a 24-hour timetable based on real-world operations. Hop on and off a range of services as they carry out their duties. Take control or ride along, the choice is yours. INTERACTIVE LEARNING Train Sim World caters to players of all ability levels, featuring seven guided tutorials that cover everything from getting started with the software for newcomers to operating the locomotives for more advanced players. Climb into the cab and learn to operate the three very different locos step-by-step, quickly moving from novice to expert. Live out your rail fan dreams exploring the highly detailed and immersive environment and finding the best vantage point from which to capture those once-in-a-lifetime shots. ABOUT SAND PATCH GRADE Sand Patch Grade, a vital link in the sprawling 21,000-mile rail system of CSX, crosses the Allegheny Mountains, climbing from Cumberland, Maryland (at an elevation of 627 feet above sea level) to the line's summit at Sand Patch, Pennsylvania (elevation, 2,258 feet), then beginning a westward descent to Rockwood, Pennsylvania (1,837 feet). To climb over the rugged Alleghenies, Sand Patch Grade's tough east slope ascent culminates with a 1.94 percent gradient near Manila, then a plunge through 4,475-foot-long Sand Patch tunnel. It was the famed Baltimore & Ohio – America's first common-carrier railroad – that fathered Sand Patch, opening the line in the early 1870s as a key route west to Pittsburgh and, eventually, to America's railroad capital of Chicago. Today, as CSX's Keystone Subdivision, Sand Patch Grade serves as a busy conveyor of diverse freight tonnage, including intermodal traffic, coal, coke, minerals, grain, steel, oil, autos and auto parts, and other manufactured products. Locally-originated coal tonnage is loaded at Rockwood on the adjoining S&C Sub and drawn from the Salisbury Branch. And Sand Patch Grade is also host to Amtrak's daily Washington (D.C.)-Chicago Capitol Limited. Cumberland, Maryland, at the eastern foot of Sand Patch Grade, is home to a major CSX classification yard and engine terminal facilities.
Additional information
Published by
Dovetail Games
Developed by
Dovetail Games
Age rating
For ages 3 and over
Installation
Install on your home Xbox One console plus have access when you're connected to your Microsoft account.
Report this product
Sign in to report this game to Microsoft