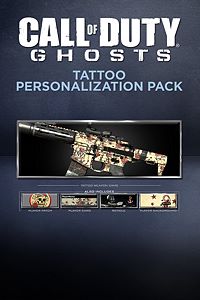 Description
The Tattoo Personalization Pack gets you ready for life on the high seas. Set sail with a nautical camo, anchored reticle, as well as patch, playercard and background.
Additional information
Age rating
For ages 16 and up
In-app purchases
Price range: Free to HK$119.00
Installation
Install on your home Xbox One console plus have access when you're connected to your Microsoft account.
Report this product
Sign in to report this product to Microsoft