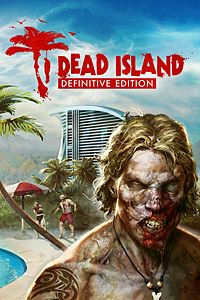 Dead Island Definitive Edition
Published by

Deep Silver

Price

On sale information

Product distribution
Description
The game that re-defined the Zombie genre - fully remastered. Paradise meets Hell! Welcome to the Zombie Apocalypse experience of a lifetime – and now more beautiful than ever. Caught in the midst of an epic zombie outbreak on the tropical island of Banoi, your only thought is: Survival! The Dead Island Experience Smash heads, crack skulls and slice 'em up with visceral astounding melee combat and true story-based 4 player co-op in a sprawling open world just waiting for exploration. Including all previously released DLC.
Available on
Capabilities
Multiplayer Online- 1 to 4 players
Co-op Online
Additional info
Release date
2016-05-31T00:00:00.0000000Z
Approximate download size
6.96 GB
Installation
Install on your home Xbox One console plus have access when you're connected to your Microsoft account.


Sign in to report this game to Microsoft