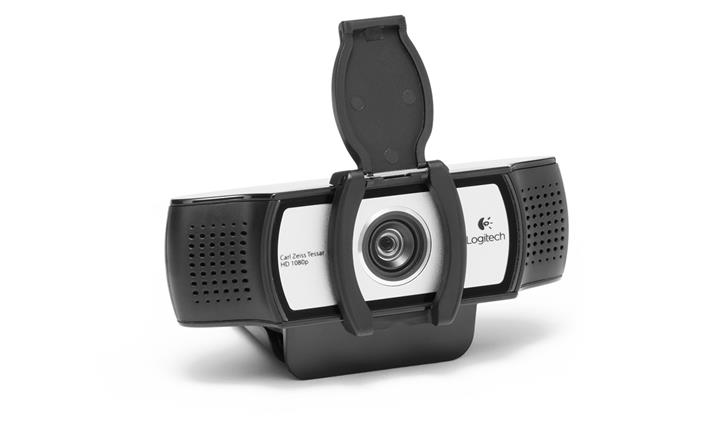 C930e
Logitech
Select the Overview or Tech Specs tab button to view related content below.
4X HD zoom
Zoom in and pan around to crop out distracting backgrounds, perfectly frame you and a friend, or capture the entire scene. The premium image sensor delivers HD quality without jaggies or blur, even when zoomed in.
High quality, low bandwidth
Raise meeting productivity with remarkably clear video at all times, even when bandwidth is limited. Optimized for Skype for Business, the C930e webcam supports H.264 with Scalable Video Coding and UVC 1.5 encoding to minimize its dependence on computer and network resources.
Great video in any environment
Show your best side on every video call, wherever you are. The C930e Webcam features 90-degree field of view, pan, tilt, and 4x digital zoom, allowing you to adjust the frame to fit your environment. RightLight 2 Technology and a precision lens provide sharp video even in low-light conditions.