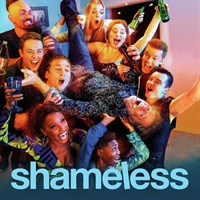 Description
Meet Frank Gallagher (William H. Macy): proud, working-class patriarch to a motley brood of six smart, spirited and independent kids who, without him, would be…better off! In Frank's booze-addled view, parenting just eats into his hard-earned bar-crawling and carousing time around Chicago – so he leaves it to eldest daughter Fiona (Emmy Rossum) to hold down the fort. Bearing the de facto parent badge/burden, she makes sure her younger siblings do their chores, keep a clean(ish) home and feed the Gallagher family fund jar because the gas bill is due, and everyone (no matter how small) works to keep the house lights on, as well as food on the table. Brothers Lip, Ian and Carl use their intellect to break every rule in the book to survive and make the bank, while younger sister Debbie would sooner steal her share. Liam, the youngest, is just happy to be along for the ride. The Gallaghers are irreverent, endearing, resilient – and they're absolutely, wildly and unapologetically SHAMELESS.
Episodes
3. Frances Francis Franny Frank
6. Do Not Go Gentle Into That Good…Eh, Screw It.
7. Two at a Biker Bar, One in the Lake
11. The Fickle Lady is Calling It Quits
12. Father Frank, Full of Grace
Additional information
Duration
12 episodes (11 h 8 min)