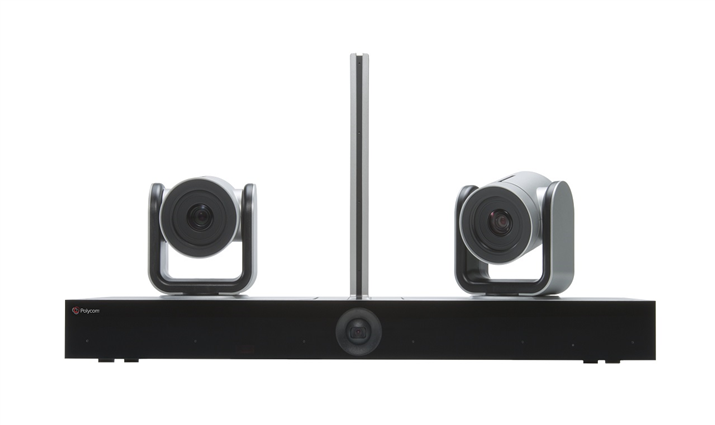 EagleEye Director II
Poly
Select the Overview or Tech Specs tab button to view related content below.
Overview
Stop settling for a one-size-fits-all view of your conference room. Poly EagleEye Director II takes video conferencing cameras to the next level, with people tracking technology as it automatically zooms in on an active speaker without the use of a remote control or camera presets. With meeting participants no longer worrying about staying in the camera view or interrupting the flow of conversation to handle the remote control, they can spend 100% of their time in meetings focusing on the bigger issue—solving critical business problems.
Automatic People-Tracking Technology
Meeting room participants can concentrate on the meeting and let EagleEye Director II do all the heavy lifting to make the experience intimate and productive through the video conference camera. EagleEye Director II eliminates manual camera operation, zooms in on active speaker so that you can clearly identify everyone in a room.
Inclusive Meetings
Experience the benefits of video collaboration with the ability to see speakers up close for an engaging, natural meeting experience. By being able to zoom in to the speaker, participants are able to see vital non-verbal cues up close; maintain context with a smaller view of the entire room while a speaker is shown up close; and seamlessly switches the view from speaker to speaker with TV-production quality.