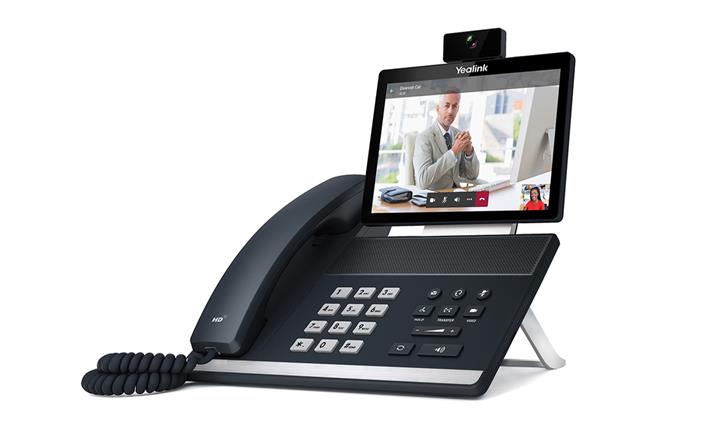 VP59 for Microsoft Teams
Yealink
Select the Overview or Tech Specs tab button to view related content below.
Superior video performance
The full HD phone camera is plug-and-play and can be extended 10 feet (three meters) by a USB cable or added to the top of a monitor with a bracket to bring flexibility in the choice of camera location and video meeting view. The HDMI connection extends the users' video experience to a larger screen, all while delivering a smooth and high-quality video experience.
Excellent audio performance
Connect to wireless microphones and cover an open workspace. The built-in noise-proof technology makes video conferencing more effective than ever.
User experience with low learning cost
Minimal cables connect the devices and keep workspaces orderly. The large touch-screen and a familiar user experience make it easier than ever to start collaborating with a low learning curve.
Optional EXP50 expansion
With the 4.3-inch color screen, the Yealink EXP50 expansion module is intended to bring a fresh visual experience and an easy operating experience to you. Its new design for the stand enables you to adjust between two lying angles easily even without disassembling it.