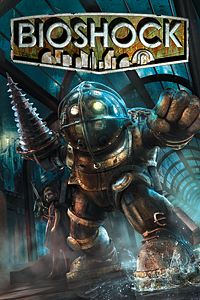 BioShock
Published by

2K

Price

On sale information

Product distribution
Screenshots
Enter your date of birth
Content not intended for all audiences. Please verify your age.
You must be old enough to view images and videos.
Description
BioShock is a shooter unlike any you've ever played, loaded with weapons and tactics never seen. You'll have a complete arsenal at your disposal from simple revolvers to grenade launchers and chemical throwers, but you'll also be forced to genetically modify your DNA to create an even more deadly weapon: you. • Museum of Orphaned Concepts • Challenge Rooms Product is available for purchase via the bundle BioShock: The Collection. Product is not available for purchase separately.
Additional info
Installation
Install on your home Xbox One console plus have access when you're connected to your Microsoft account.


Sign in to report this game to Microsoft