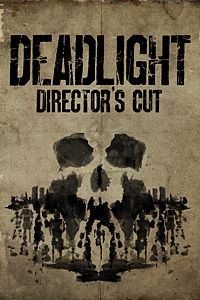 Deadlight: Director's Cut
Published by

Deep Silver

Price

On sale information

Product distribution
Screenshots
Enter your date of birth
Content not intended for all audiences. Please verify your age.
You must be old enough to view images and videos.
Description
Set in an apocalyptic 1986, a zombie outbreak has brought humanity to its knees. You play Randall Wayne, a father searching the destroyed streets of Seattle for his family. You'll encounter many life-threatening situations, but combat isn't always the answer against the undead, fight back using scarce resources or hide and sneak past them utilizing the environment. Deadlight: Director's Cut is the ultimate Deadlight experience, now with improved gameplay, controls, and extra game modes. Features: • Fight or run from zombie encounters in tense combat and platforming • Uncover the fate of Randall's family as he searches Seattle • Full 1080p with enhanced controls and improved animations • Survive the 'Nightmare' difficulty mode, on console for the first time • Fight for your life in the new 'Survival Arena' mode. Use new weapons and tactics to overcome waves of zombies, scoring in online-leaderboards
Additional info
Release date
2016-06-21T00:00:00.0000000Z
Approximate download size
5 GB
Installation
Install on your home Xbox One console plus have access when you're connected to your Microsoft account.


Sign in to report this game to Microsoft