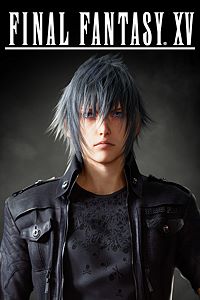 FINAL FANTASY XV Pre-order Bonus Pack
Published by

SQUARE ENIX

Price

On sale information

Sale information

Product distribution
Screenshots
Enter your date of birth
Content not intended for all audiences. Please verify your age.
You must be old enough to view images and videos.
Description
Those who have already pre-ordered FINAL FANTASY XV can purchase the specially-priced DLC Season Pass via the FINAL FANTASY XV Season Pass Upgrade. This premium pack will prepare you for the long road ahead, providing you with the 16-Bit Buddies car recolor, the legendary Masamune sword, a handy Angler Set, and a special Noctis outfit for your Avatar.
Additional info
Installation
Install on your home Xbox One console plus have access when you're connected to your Microsoft account.


Sign in to report this game to Microsoft