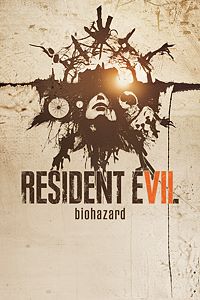 RESIDENT EVIL 7 biohazard preorder
Published by

CAPCOM CO., LTD.

Price

On sale information

Sale information

Product distribution
Screenshots
Enter your date of birth
Content not intended for all audiences. Please verify your age.
You must be old enough to view images and videos.
Description
Fear and isolation seep through the walls of an abandoned southern farmhouse. "7" marks a new beginning for survival horror with the "Isolated View" of the visceral new first-person perspective. Powered by the RE Engine, horror reaches incredible heights of immersion as players enter a terrifyingly new world of fear as they fight to survive. Digital pre-order bonus: - Survival Pack: Recovery Set
Additional info
Published by
CAPCOM CO., LTD.

Installation
Install on your home Xbox One console plus have access when you're connected to your Microsoft account.


Sign in to report this game to Microsoft