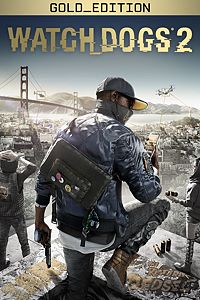 Watch_Dogs®2 - Gold Edition Pre-Order
Published by

Ubisoft

Price

On sale information

Sale information

Product distribution
Screenshots
Enter your date of birth
Content not intended for all audiences. Please verify your age.
You must be old enough to view images and videos.
Description
Play as Marcus Holloway, a brilliant young hacker living in the birthplace of the tech revolution, the San Francisco Bay Area. Team up with Dedsec, a notorious group of hackers, to execute the biggest hack in history; take down ctOS 2.0, an invasive operating system being used by criminal masterminds to monitor and manipulate citizens on a massive scale. Pre-order now the Watch_Dogs®2 Gold Edition and get access to : - The game - The Deluxe Pack : 2 personalisation packs - The Season Pass With the Season Pass, get access to all DLC packs and exclusive benefits. More details to be revealed soon !
Available on
Capabilities
Co-op Online
Multiplayer Online- 2 to 4 players
Additional info
Installation
Install on your home Xbox One console plus have access when you're connected to your Microsoft account.


Sign in to report this game to Microsoft