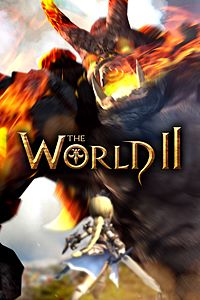 World II:Hunting Boss
Published by

E-Home Entertainment Development Company Ltd.

Price

On sale information

Product distribution
Screenshots
Enter your date of birth
Content not intended for all audiences. Please verify your age.
You must be old enough to view images and videos.
Description
The Xbox One version of The World 2: Hunting BOSS is created by Guangzhou Good Games and Taiwan OXON Game Studio. It's a single-player game with the same IP of the classic The World OL, another member in the works of Guangzhou Good Games. It features the simple and quick gameplay: players will face the final BOSS directly without fighting previous troops and instances.
Additional info
Published by
E-Home Entertainment Development Company Ltd.

Release date
2016-07-15T00:00:00.0000000Z
Approximate download size
1.17 GB
Installation
Install on your home Xbox One console plus have access when you're connected to your Microsoft account.


Sign in to report this game to Microsoft