Answers are just the beginning
Find out more about what you can do with AI-powered search.
Ask any question – short or long, specific or vague. Then follow-up in chat.
Get summaries. Make comparisons. Request personalized explanations.
Kickstart your creativity
Write emails, poems, meal plans and more with just a prompt. You can even create images.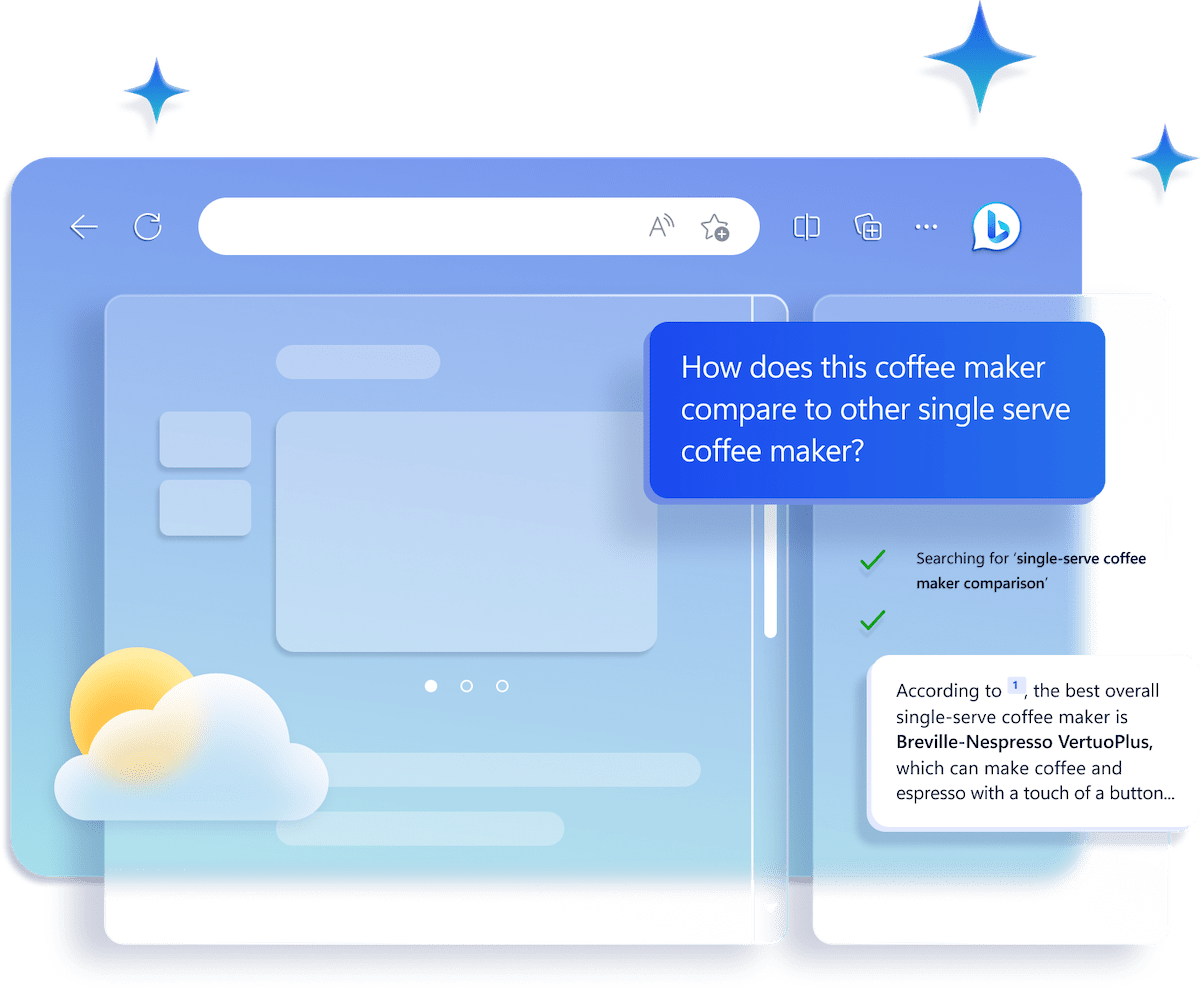 Microsoft Edge is the best browser for the new Bing experiences.
The future of browsing and searching is here with Microsoft Edge, now with the new Bing built in. Ask complex questions, get comprehensive answers, summarize the information on a page, dive deeper into citations, and start writing drafts — all side-by-side while you browse, with no need to flip between tabs or leave your browser. Just click the Bing icon in your sidebar.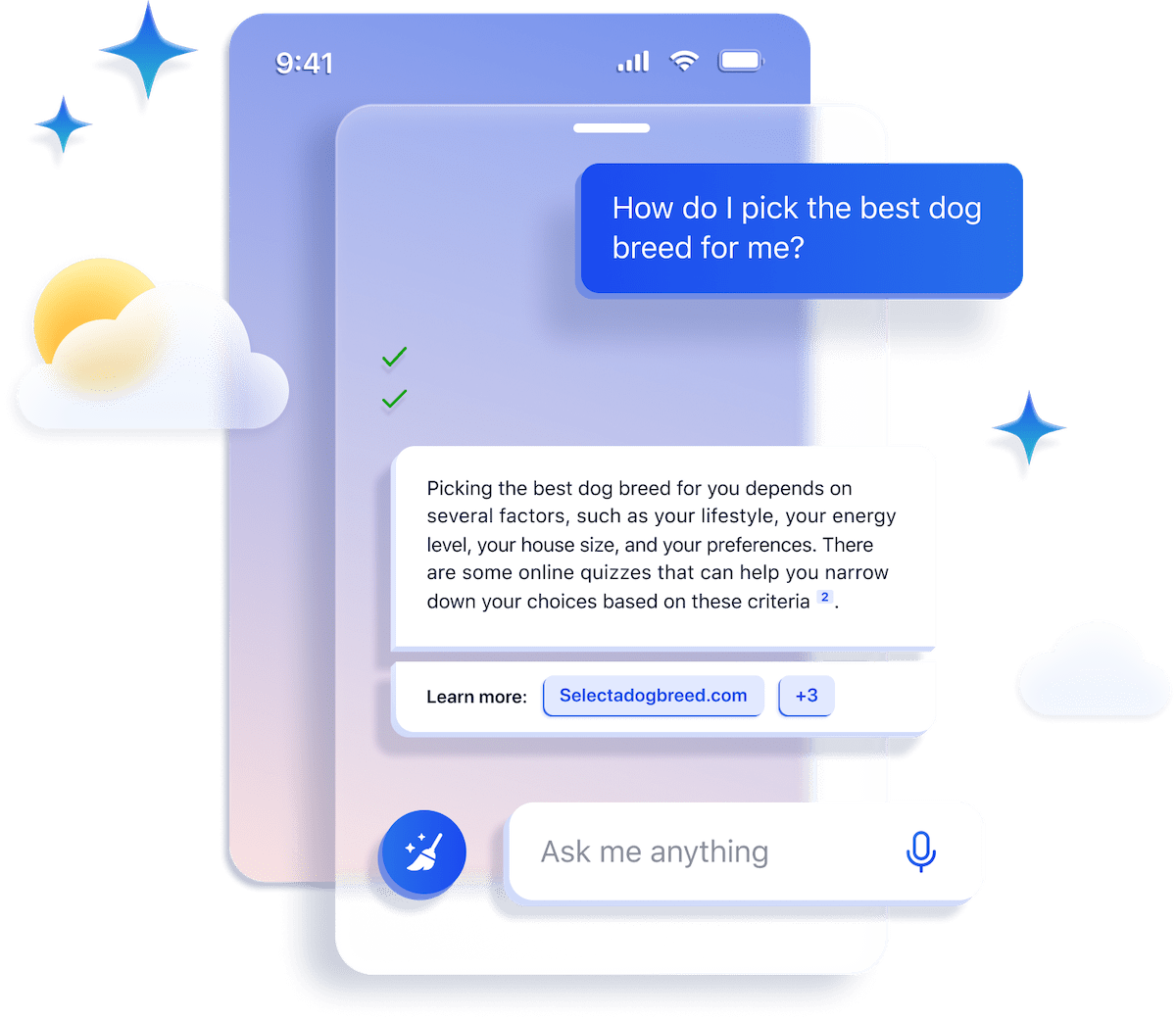 With the new Bing app, you can search and chat with Bing anytime, anywhere. Ask Bing anything you want, from trivia questions to creating images. Like a friend, Bing will give you quick and helpful answers, along with suggestions for what to do next. You can even use voice to search or chat, and your history and preferences will sync across all your devices.
Frequently Asked Questions
*

Feature availability and functionality may vary by device type, market, and browser version.