Edge for Business
Internet Explorer mode (IE mode)
Backwards compatibility for legacy apps and sites within a modern browser.
Microsoft Edge for Business is the only browser with built-in compatibility for legacy IE-based sites and apps.
Keep using your legacy IE-based sites and apps even though IE11 has retired.
Enjoy world class compatibility from dual modern and legacy engines.
Get the frequent security and feature updates of a typical modern browser.
Streamline to a single browser to run all sites, modern and legacy.
Need to use IE mode on your PC? Learn how to reload an older webpage in IE mode.
Set up Internet Explorer mode (IE mode) using a guided set up. Our virtual agent can also help to answer questions.
Watch our latest videos to get you started with IE mode.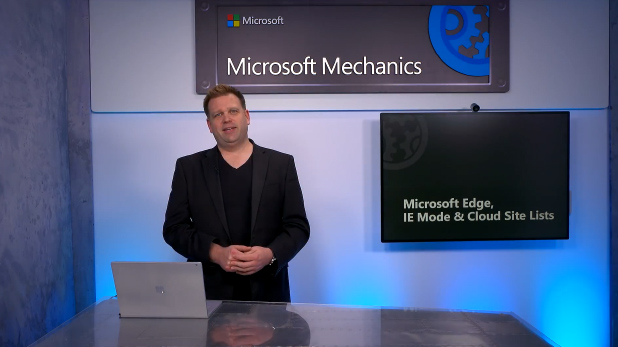 Microsoft Mechanics walks through how to keep IE sites working in Edge.
Customer success with IE mode on Microsoft Edge for Business
Frequently Asked Questions
*

Feature availability and functionality may vary by device type, market, and browser version.