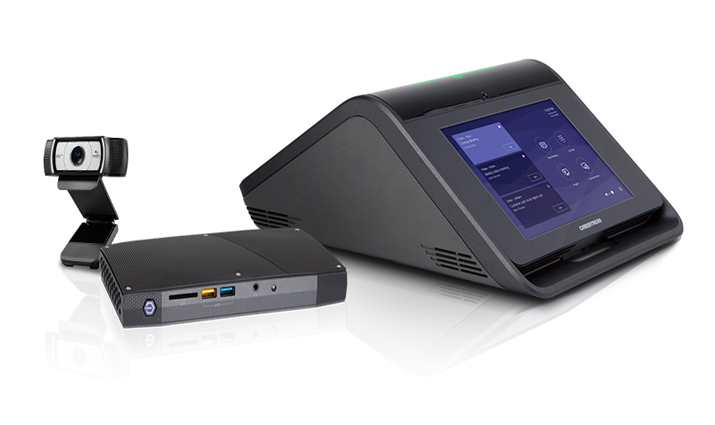 Flex UC-M130-T focus room system
Crestron
Select the Overview or Tech Specs tab button to view related content below.
Crestron XiO Cloud
Deploy, monitor, and manage your workplace technology on a single platform. Built in Microsoft Azure IoT Hub and winner of the 2018 Microsoft Global Partner of the Year award for IoT, Crestron XiO Cloud allows for streamlined management of the entire Crestron platform. Deploy–reduce installation time by up to 90%. Manage–configure up to thousands of devices in the same time it takes to configure one. Monitor–resolve events remotely to improve device uptime. Evolve–gather usage data to reveal areas for improvement with no programming.
Superb sound quality
The Crestron Flex M130 facilitates perfectly natural conversations with exceptional audio fidelity and pickup. The console's integrated 360° quad microphone array faithfully captures voices at every seat at the table with a 20-foot range. Its high-powered, full-range speaker produces full, rich and real sounding audio for both voice and program material.
HD color touch screen
A 7" high-definition touch screen makes the Crestron Flex M130 system easy for everyone to use, whether starting or joining an online meeting, dialing or answering a phone call, or looking up contacts. The full-color user interface provides quick access and intuitive operation through a customizable, feature-rich UI familiar to users of Microsoft Teams and Office 365, so staff members can move effortlessly between using Crestron Flex in a meeting room and a desk phone or personal computer at their desk or workstation.